3d Design and graphics

12 posts • Page 1 of 1
i have photoshop cs6 .. can anyone tell what type or what do we call for this kind of photo.. i've seen a lot on the internet. is it a vintage? i don't know what to call . it's a bit classic .. can anyone tell what the picture is called and how to do it . sorry for my english hehe im asian... thanx !
Posts: 22
Joined: 08/21/2013, 5:32 pm
---
It's called a black and white photograph.

You can turn the color saturation down to zero...that should turn it black and white.
Posts: 116
Joined: 07/21/2011, 12:59 pm
---
There's a slight s-curve on the red or green channel after the black and white effect is applied. The rest is down to the lens and other things done during the actual photography.
______________
Michael Szalapski
Fast. Cheap. Good.
Pick two.
Posts: 8287
Joined: 02/2/2010, 1:06 pm
Location: Nashville, TN, USA
Twitter: thegreatszalam
---
Quite right. Inverse s-curve on the green, and maybe even a little bit on the blue. It might be hard to recreate that buttery smooth film grain in this shot, but there are grain packs and plugins that can get you most of the way there.
Posts: 1843
Joined: 07/29/2009, 12:56 pm
Location: Bay Area/Los Angeles CA
Twitter: https://twitter.com/Zeke_Faust
System Specs: Intel 4930k 6-Core 3.4 GHz
GIGABYTE GTX 1080
32GB RAM
2x240GB Samsung SSD
1TB Samsung SSD
---
Posts: 22
Joined: 08/21/2013, 5:32 pm
---
The shot itself boils down to aperture, focal length, and distance between the subject and the background. It can be done with any lens like the following:
Above was done with a Nikon D80, 35mm lens, and focal length of f2.8. You can set your camera to black and white...but I wouldn't suggest it just like the guys above said it's easy enough to do post. besides, you loose depth in the gradation. It's better to shoot in color, and convert to black and white.
Flowers.gif is an example using a canon 7D, 35mm lens, and f2.8.
Posts: 46
Joined: 05/1/2013, 5:39 am
---
Id venture to say its vintage retro. Also, "Sepia" comes to mind. But take an image, lower the levels to make the darker parts more prominent, duplicate layer/image, apply hue/saturation to give it a dull yellow/green tinge, and blend-mode overlay. lower opacity of this layer to dampen the effect, make it subtle. want to add vintage grain effect, create new layer, apply "add noise" (monochrome) set blending mode as "lighter Color".adjust opacity. Creating a new layer with the color tinge your going for, and set blending mode as color, then adjust opacity as needed.. But most of it is Hue/saturation and levels
Original: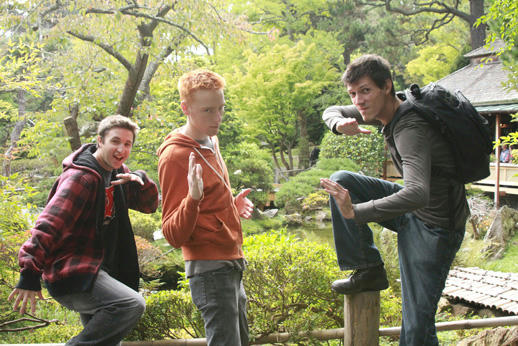 Vintaged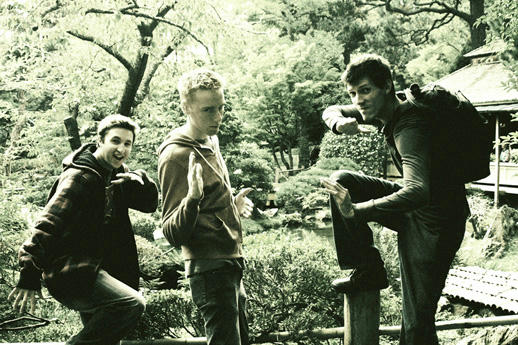 Sounds like a lot of steps, but subtlety is key.
Posts: 150
Joined: 01/3/2010, 9:28 pm
---
hi
Last edited by
RickAllenMedia
on 07/31/2014, 11:21 pm, edited 1 time in total.
Posts: 409
Joined: 06/22/2011, 2:12 pm
---
This kind of picture effects you can create after converting gray scale and then adjust with hue and saturation color contrast…
Posts: 22
Joined: 04/24/2014, 2:20 am
Location: 104 Spruce Street, Columbus, OH 43215
---
Inline123 wrote:This kind of picture effects you can create after converting gray scale and then adjust with hue and saturation color contrast…
You read my mind. That is why I appreciated your thinking to catch others attention.
Posts: 6
Joined: 02/6/2014, 3:31 am
---
its basically just a black and white image with a slight orange gradient map added to it. just reduce the saturation down alot.
Posts: 2
Joined: 06/15/2014, 12:24 am
---
This thread is literally almost a year old. Why are people still responding to it? How are people even still finding it? RickAllenMedia gave the best answer anyway.

Edit: Actually no, keep responding to it. We should never let this weird random thread die! It serves us as a reminder of the past, of our goals and ambitions, of what we once were but are no longer... Long live "what type of photo is this?can anyone teach me how to do it?"!!
Posts: 1843
Joined: 07/29/2009, 12:56 pm
Location: Bay Area/Los Angeles CA
Twitter: https://twitter.com/Zeke_Faust
System Specs: Intel 4930k 6-Core 3.4 GHz
GIGABYTE GTX 1080
32GB RAM
2x240GB Samsung SSD
1TB Samsung SSD
---
---
12 posts • Page 1 of 1