3d Design and graphics

Im trying to create shapes in Photoshop that will fill text, like techy puzzle pieces with gaps, but Im having an impossible time getting consistant angles I need and Shift+click when using pen tool for angles only does a 45 degree angle. Take the letter "V" for instance, it is notat a 45 degree angle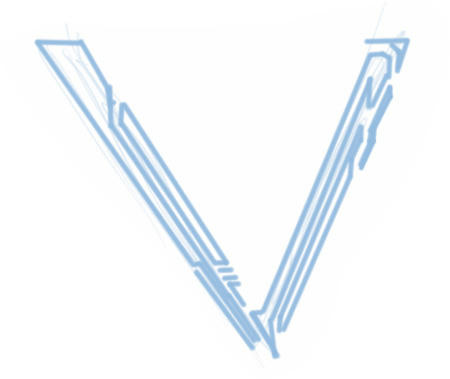 Is there a way to create shapes, select the points/side that you want to adjust and tell it what angle you want?
Or is there maybe a way to change the default angle constrant when using shift+click when drawing a path/shape?
this whole drawing a shape, click and dragging individual points thing is not working. it's looking very inconsistant and sloppy..
The attached drawing is just a really rough drawing I did on my galaxy note... but you at least see the direction im wanting.
Posts: 147
Joined: 01/3/2010, 9:28 pm
---
The key thing here is "snapping" so maybe you could set up guides for the precise position of points of where the path will go. However, that can get tricky unless you know what you are doing.

Personally, I would do it in Illustrator because you can set up angle constraints. I still use PS cs2 (because it suits my simple needs if you're wondering why) so maybe later versions have angle constraints?

Your other option is to create the design parts straight then rotate them afterwards to the desired angle. The measure tool and the info panel can be great help here.

Anyway, hope you find a way to do this.

Good luck!

Paul
(Mix Mash)
Posts: 27
Joined: 02/1/2010, 4:42 am
---
Interesting thing I learned...
If you draw a line path with just two points, choose another tool or dialogue box leaving the path "incomplete" with just the two points, select the path and make a duplicate. By doing this you can transform the duplicated path without get the error "cannot transform because there are no pixels selected" or whatever it is, which allowed me to use the path as a guiding ruler. I could set the path to the angle I want and then drag it around to use as a basis for the rest on the angles. Being able to transform and flip horizontal or vertical allowed me to get the same mirrored angles. I know it sounds dumb and obvious, but it was like a revelation to me and even more awesome finding out that its doable if the path is duplicated, but not unless.
Hope this helps anyone else needing a way, a means to have set angles.
Posts: 147
Joined: 01/3/2010, 9:28 pm
---
---