Everything Element 3D belongs here

I exported a simple model from Cinema 4D (c4d file) and animate it with the animation engine. Everything works until I turn on motion blur. Then screams AE!
"After Effects Warning: A problem occored When processing OpenGL commands!"
I have to forcibly terminate AE to move on. AE is all dead.
My system:
iMac 27 inch, Mid 2011
Prosessor: 3,4 GHz Intel Core i7
Memory: 16 GB 1333 MHz DDR3
Graphics: AMD Radion HD 6970M 1024 MB
Mac OS Lion 10.7.4 (11E53)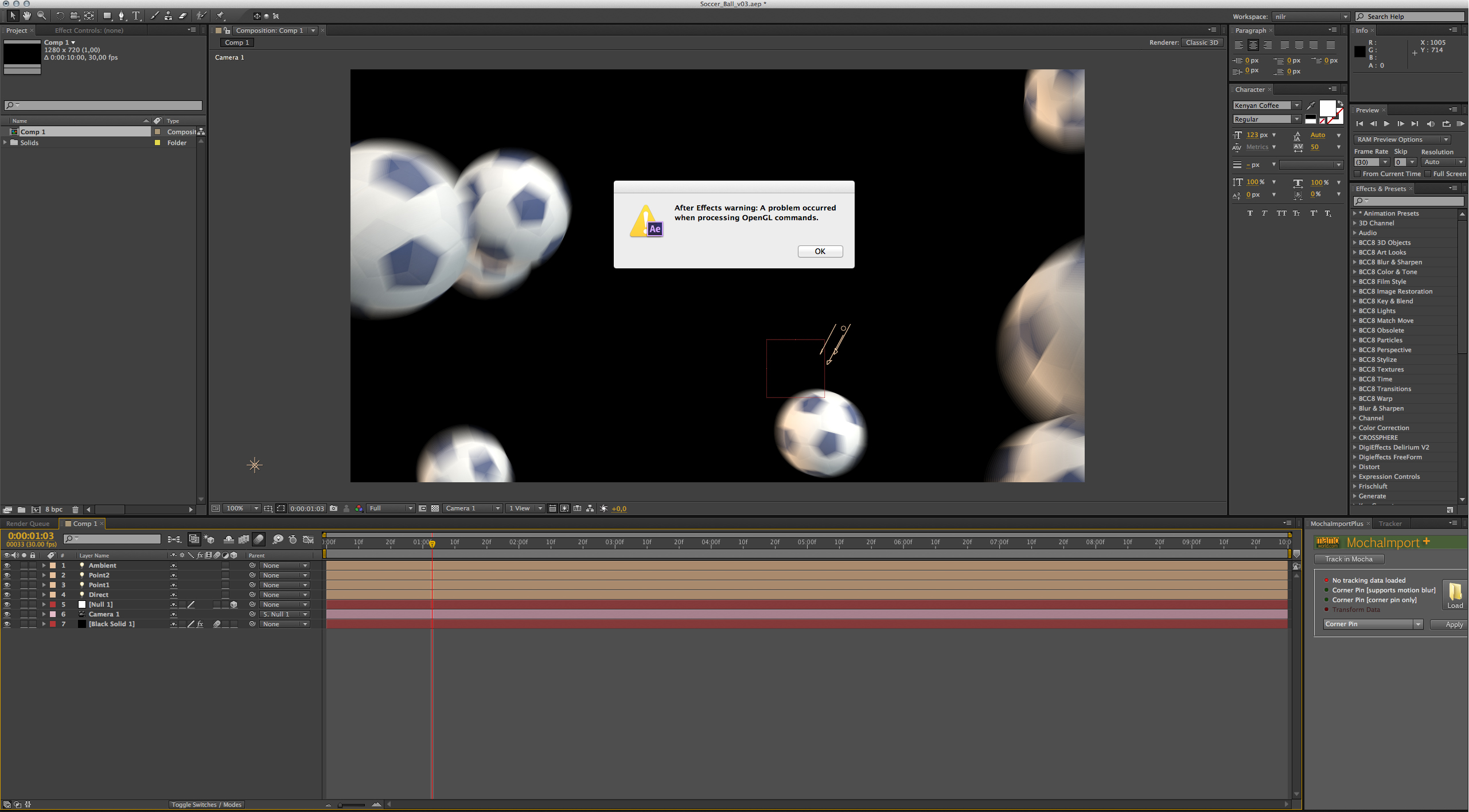 http://velodrome.se/images/Mblur.jpg
Posts: 5
Joined: 06/7/2012, 2:16 pm
---