Duplicate mesh inside 3DElement solid
Posted:
04/22/2020, 9:27 am
Hallo everybody,
I have a simple question: I'd like to duplicate this group (four cubes just little animated) and move them in the other side of the canvas, but I can not make it.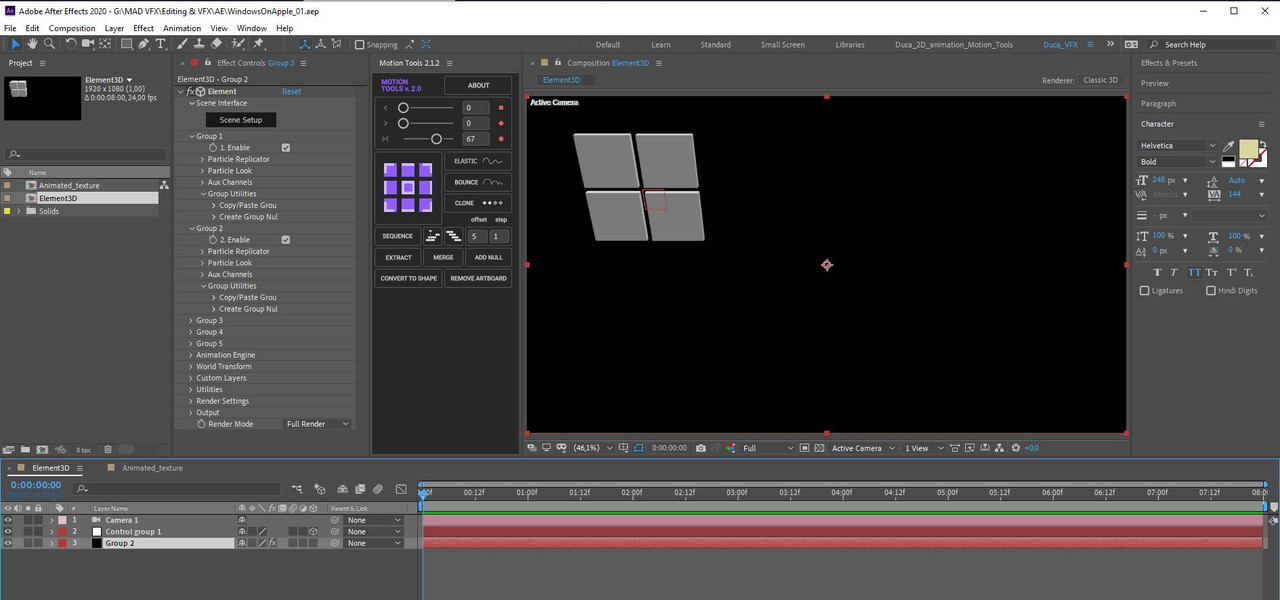 I duplicated the 3DE solid but it doesn't works...
I create a null in the Group 2 in the same 3DE solid but it create a new four cubes but in another reposition and disappear the first four cubes...
please help