Everything Element 3D belongs here

Hallo everybody,
I have a simple question: I'd like to duplicate this group (four cubes just little animated) and move them in the other side of the canvas, but I can not make it.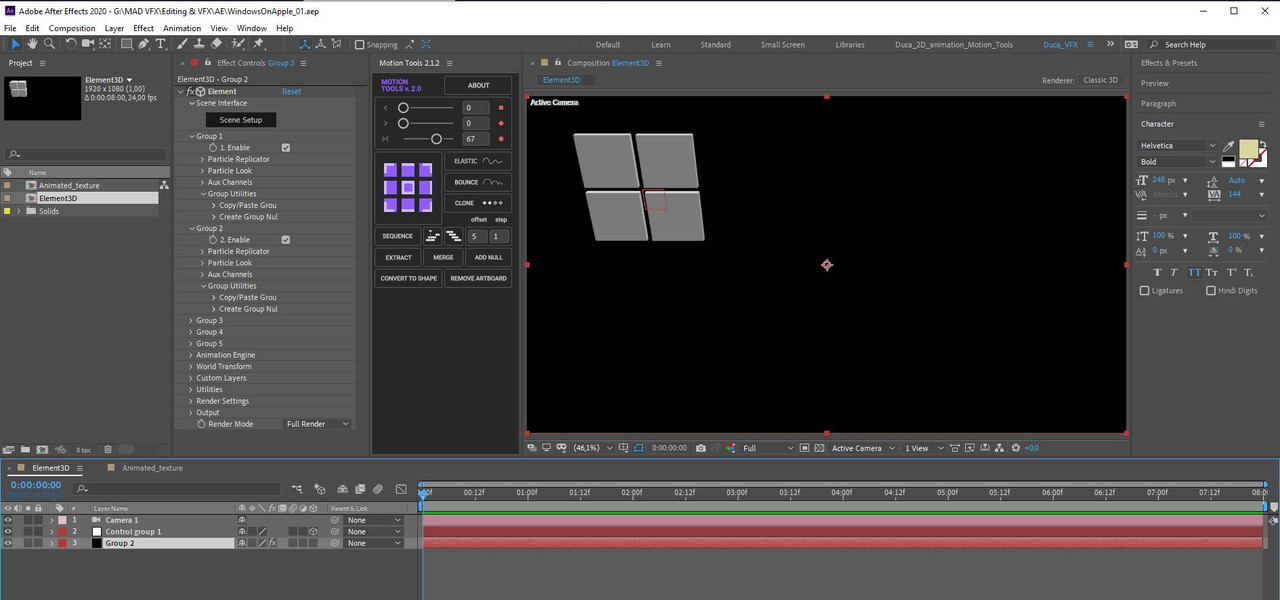 I duplicated the 3DE solid but it doesn't works...
I create a null in the Group 2 in the same 3DE solid but it create a new four cubes but in another reposition and disappear the first four cubes...
please help
Posts: 15
Joined: 01/21/2016, 7:09 am
System Specs: Mac Os - iMac (27-inch, Mid 2010) - 2,8 GHz Intel Core i5 - 24 GB 1333 MHz DDR3 - ATI Radeon HD 5750 1024 MB
After Effects CC - 3d Elements 2.2 -
---
Inside of scene setup alt+click objects and move them anywhere. each group must set to deference aux channel for animating separately. Another way is setting cloning objects to other groups inside of scene setup such as group 2 or 3,...
Posts: 19
Joined: 10/28/2012, 12:12 am
---
Okay Ali, I will try. Thanks!
Posts: 15
Joined: 01/21/2016, 7:09 am
System Specs: Mac Os - iMac (27-inch, Mid 2010) - 2,8 GHz Intel Core i5 - 24 GB 1333 MHz DDR3 - ATI Radeon HD 5750 1024 MB
After Effects CC - 3d Elements 2.2 -
---
---