3D max, Cinema 4D, Blender or your favorite 3D app

I have been playing around with the fumefx explosion Andrew made for that train explosion tutorial a few years ago. I have been trying to turn it into a sky explosion with Firey debris flying in every direction. So I made it this far, the explosion looks nice, the debris are flying out as intended, but if you look at the image, the fire trails are tiny. I have been messing around for like 2 days now and i can't get the trails any bigger than this. Can anyone help, because its not something you can quickly update and check as simulation times are so long.
edit. I think one of the problems is i cant get the debris to go any bigger. Im using a broken rock piece that is spawned multiple times using particle source. I change the size settings, but when i render the video the rock pieces havent got any bigger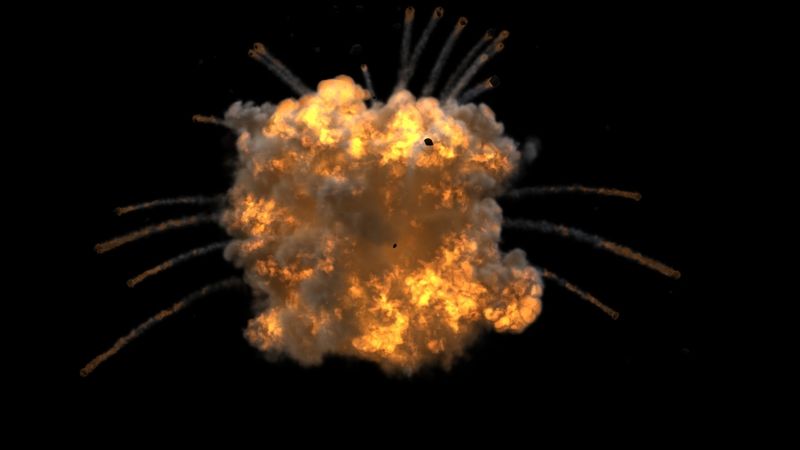 Posts: 145
Joined: 08/2/2008, 1:52 am
---
Wow, no one got into this? Well, I haven't used Fume in 2 years or something but this is on the source side, I don't remember the exact parameter names, but you got both particle/emitter size as well as emission rate under the smoke parameters - and you gotta select your source in the Fume list thingie to access the parameters for that particular object.
And checking screengrabs, trying to remember the Fume GUI, damn, I can't say I miss Max, it's like it's trying to win a prize for inconsistency.
Posts: 2284
Joined: 06/8/2014, 1:44 pm
Location: Sweden
---
lol, thank you. As vague as it was, your response actually gave me enough information in a sense to solve the problem. Its all about the thingies
Posts: 145
Joined: 08/2/2008, 1:52 am
---
Hehe, after almost 2 years in Houdini, I'm almost amazed I remembered that much of Fume.
Posts: 2284
Joined: 06/8/2014, 1:44 pm
Location: Sweden
---
---